Brief filed: 07/03/2006
Documents
United States. v. Valdes
District of Columbia Circuit Court of Appeals; Case No. 03-3066
Prior Decision
437 F.3d 1276 (D.C. Cir. 2006).
Argument(s)
In a prosecution of a public official for accepting an "illegal gratuity" under 18 U.S.C. § 201, the definition of "official act" should be narrowly construed; a broad application of § 201 would over-criminalize ethics transgressions and criminalize de minimus ethical lapses, burdening the criminal justice system and possibly leading to the absurd result of criminalizing innocent gift-giving between citizens and public servants.
This is a sponsored ad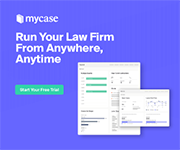 MyCase
Manage Your Law Firm All in One Place
Author(s)
Blair G. Brown and Barak Cohen.