Brief filed: 02/04/2010
Documents
United States v. Treacy
2nd Circuit Court of Appeals; Case No. 09-3939-cr
Argument(s)
Newspaper reporter was called by government to explain quotes attributed to defendant regarding backdating of stock options, and the trial court overruled the reporter's motion to quash his subpoena on reporter's privilege ground. However, when defendant sought to cross-examine reporter, the court deferred to the reporter's claim of privilege and dictated a few open-ended questions the court would permit defense counsel to ask. The process denied defendant's fundamental Sixth Amendment right to confront the witness and challenge the government's evidence.
This is a sponsored ad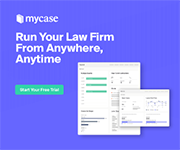 MyCase
Manage Your Law Firm All in One Place
Author(s)
Joel B. Ruden, New York, NY, and Richard D. Willstatter, Green & Willstatter, New York, NY.