Brief filed: 10/01/2008
Documents
United States v. Tomko
3rd Circuit Court of Appeals; Case No. 05-4997
Prior Decision
On reh'g 498 F.3d 157
Argument(s)
District court's sentence of probation, home confinement and alcohol treatment was appropriate in this tax evasion case. The brief addresses in detail the failure of the Sentencing Commission to comply with statutory mandates relative to probation, as applied in particular to tax and other white collar cases, concluding that under the Supreme Court's recent decisions in Gall and Kimbrough judges should be especially free to reject the guidelines' excessive reliance on imprisonment and instead to grant a great deal more probationary sentences than has been the case in the last 20 years.
This is a sponsored ad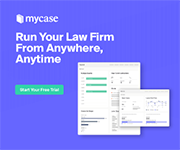 MyCase
Manage Your Law Firm All in One Place
Author(s)
Numerous authors.