Brief filed: 01/21/2011
Documents
United States v. Tinklenberg
United States Supreme Court; Case No. 09-1498
Argument(s)
In the case below, the U.S. Court of Appeals for the Sixth Circuit held that a pretrial motion must actually cause a delay, or the expectation of a delay, of trial in order to create excludable time. United States v. Tinklenberg, 579 F.3d 589 (6th Cir. 2009). (Every other federal circuit which has addressed this issue appears to have held that the filing of any pretrial motion stops the Speedy Trial clock, regardless of whether the motion has any impact on the trial's start date.) To assess the effect of Tinklenberg in actual practice, amicus contacted defense attorneys in each of the district courts in the Sixth Circuit to inquire how Tinklenberg has affected their practice and how courts have managed pretrial motions under the Speedy Trial Act both before and after Tinklenberg. The survey found that the "actual delay" rule has not adversely affected the courts' and parties' management of the speedy trial clock.
This is a sponsored ad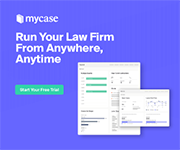 MyCase
Manage Your Law Firm All in One Place
Author(s)
Dennis G. Terez and Melissa M. Salinas, Office of the Federal Public Defender, N.D. Ohio, Toledo.