Brief filed: 08/14/2014
Documents
United States v. Rodriguez-Vega
9th Circuit Court of Appeals; Case No. 13-56415
Prior Decision
Appeal from the U.S. District Court for the Southern District of California (Honorable William V. Gallo presiding).
Argument(s)
The lower court erred in holding that defense counsel need only advise noncitizen clients of possible deportation when deportation is in fact virtually certain. The lower court disregarded the holding of Padilla v. Kentucky. Counsel must give a strong warning of virtual certain deportation even if relief in immigration court is potentially available. Ample attorney resources make it easy to provide accurate advice of clear immigration consequences. Noncitizen defendants who fail to receive clear and accurate advice about the true likelihood of deportation can establish prejudice, notwithstanding notice of possible deportation. Because judicial warnings about immigration consequences of a plea differ categorically from advisals by defense counsel, they do not purge prejudice. Equivocal information about the risk of deportation does not cure prejudice when deportation is practically inevitable.
This is a sponsored ad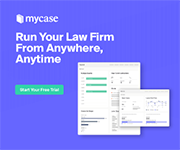 MyCase
Manage Your Law Firm All in One Place
Author(s)
Sejal Zota, National Immigration Project of the National Lawyers Guild, Boston, MA; Rebecca Sharpless, Immigration Clinic of the University of Miami School of Law, Coral Gables, FL; Manuel Vargas and Dawn Seibert, Immigrant Defense Project, New York, NY; Jeffrey L. Fisher, NACDL, Stanford, CA.