Brief filed: 09/12/2008
Documents
United States v. Reyes
9th Circuit Court of Appeals; Case No. 08-10047
Argument(s)
Evidence alone that defendant signed options grants to other people – and not to himself – that were improperly dated is insufficient to establish the requisite mens rea to have "willfully" violated the criminal securities fraud laws. The only government witness to the alleged deception was a low level finance department employee who testified that she did not know that the options grants had been backdated and who recanted her testimony after trial. The brief also argues also that the facts of this case fail to establish even the "materiality to investors" requirement for a finding of civil liability; the evidence being insufficient as a matter of law, the conviction should be vacated and remanded with directions to enter a verdict of acquittal.
This is a sponsored ad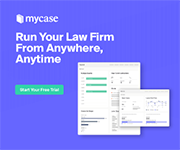 MyCase
Manage Your Law Firm All in One Place
Author(s)
Donald Falk, et al., Mayer Brown LLP, Palo Alto, CA.