Brief filed: 11/17/2008
Documents
United States v. Polouizzi (Polizzi)
2nd Circuit Court of Appeals; Case No. 08-1830-cr
Argument(s)
District court judge, recognizing that he had erred in not instructing or permitting the jury be informed that charges against the defendant carried a mandatory minimum sentence as required by the Sixth Amendment's right to trial by jury, ordered a new trial, from which the government appeals. As far back as Colonial times, jurors were well-aware of the range of punishments for various offenses upon a guilty verdict, which gave them significant discretion over the defendant's sentence. Brief also argues in the alternative that possession and receipt of child pornography charges are multiplicitous and violate the Double Jeopardy Clause.
This is a sponsored ad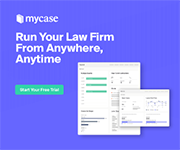 MyCase
Manage Your Law Firm All in One Place
Author(s)
A. Stephen Hut, Jr. and Marc E. Johnson, Wilmer Hale, Washington, DC, and Adam Hornstine, Wilmer Hale, Boston; Richard Willstatter, White Plains, NY, for NACDL and Peter Goldberger, Ardmore, PA, for FAMM.