Brief filed: 06/15/2010
Documents
United States v. MacDonald
4th Circuit Court of Appeals; Case No. 08-8525
Argument(s)
The district court erred when it (1) ignored uncontroverted evidence that the trial AUSA intimidated a defense witness and lied about it to the trial judge, and (2) holding that additional prefiling authorization was required to allow the petitioner to introduce exculpatory DNA evidence. The evidence as a whole establishes that no reasonable fact finder would have found him guilty under 28 U.S.C. §2244(b)(2)(B)(ii) or any other standard.
This is a sponsored ad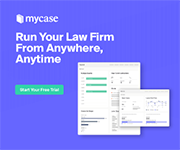 MyCase
Manage Your Law Firm All in One Place
Author(s)
Andrew Good, Philip Cormier and Harvey Silverglate, Goodwin Proctor LLP, Boston, MA, et al. 4th Circuit Decision 04/19/2011.