Brief filed: 11/08/2017
Documents
United States v. Lambus, et al.
2nd Circuit Court of Appeals; Case No. 16-4296
Prior Decision
Decisions below 221 F.Supp.3d 319 (E.D.N.Y. Dec. 22, 2016) and 251 F.Supp.3d 470 (E.D.N.Y. May 4, 2017).
Argument(s)
The GPS monitoring required a warrant. New York parolees have privacy rights. New York parolees' privacy rights are violated when they are subject to warrantless searches for general law enforcement and not parole purposes. The warrantless GPS tracking here violated Lambus' privacy rights. A reversal would have disastrous policy implications. The district court properly suppressed the wiretap evidence. Franks requires suppression of the wiretap evidence. Franks should be read to be consistent with Title III. Franks requires suppression of the knowing violation found here. A district court has the inherent authority to suppress unlawfully gathered evidence in order to maintain the integrity of its own proceedings.
This is a sponsored ad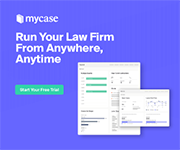 MyCase
Manage Your Law Firm All in One Place
Author(s)
Michael C. Miller, Jeffrey Novack, Meghan Newcomer, and David Hirsch, Steptoe & Johnson LLP, New York, NY; Lindsay A. Lewis, NACDL, New York, NY.