Brief filed: 11/13/2012
Documents
United States v. Katzin
3rd Circuit Court of Appeals; Case No. 12-2548
Prior Decision
Decision below, Criminal Action No. 11-226, 2012 WL 1646894 (E.D. Pa. May 9, 2012).
Argument(s)
Tracking a car by physically attaching a GPS device to it requires a warrant based on probable cause, without exception. The District Court correctly applied the exclusionary rule because the FBI agents did not rely on binding appellate precedent.
This is a sponsored ad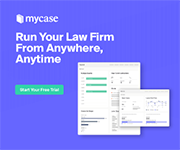 MyCase
Manage Your Law Firm All in One Place
Author(s)
Ben Wizner, Catherine Crump, and Nathan Wessler, American Civil Liberties Foundation, New York, NY; Witold J. Walczak and Sara J. Rose, ACLU Foundation of Pennsylvania, Pittsburgh, PA; Hanni Fakhoury and Marcia Hoffman, Electronic Frontier Foundation, San Francisco, CA; and Peter Goldberger, Ardmore, PA, for NACDL.