Brief filed: 10/17/2006
Documents
United States v. Heredia
9th Circuit Court of Appeals; Case No. 483 F.3d 913
Question Presented
Whether the statutory requirement of the Controlled Substances Act, 21 U.S.C. § 841(a)(1), that criminalizes the act of "knowingly ... possess[ing] with intent to manufacture, distribute, or dispense, a controlled substance" can be extended to a defendant's "deliberate ignorance" of possessing drugs.
Argument(s)
Knowledge, in a criminal statute, is actual knowledge, not what one ought to have known or could have learned.
This is a sponsored ad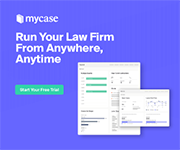 MyCase
Manage Your Law Firm All in One Place
Author(s)
Kenneth W. Starr, et al. Kirkland & Ellis LLP, Washington, DC.