Brief filed: 11/05/2014
Documents
United States v. Erwin
3rd Circuit Court of Appeals; Case No. 13-3407
Prior Decision
Decision below Case No. 3:12-cr-00364 in the U.S. District Court for the District of New Jersey (Hon. Freda L. Wolfson).
Argument(s)
The Panel erred in relieving the government of its obligation to perform. Assuming Mr. Erwin breached the plea agreement, the Panel awarded a remedy that placed the government in a better position than it would have been in but for the breach and that punished Mr. Erwin. The Panel's approach is inappropriate as a matter of public policy.
This is a sponsored ad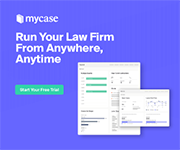 MyCase
Manage Your Law Firm All in One Place
Author(s)
David R. Fine, K&L Gates LLP, Harrisburg, PA; Peter Goldberger, Ardmore, PA.