Brief filed: 10/29/2009
Documents
United States v. Diaz
United States Court of Appeals for the Armed Forces; Case No. 09-0535/NA
Argument(s)
Lt. Cmdr. Diaz, a Navy JAG convicted of improper disclosure of classified information did not receive a fair trial because he was precluded from introducing any evidence of his "intent," "state of mind," "motive," "ethical obligations" as an attorney, and "ethical obligations" as a commissioned officer in the Navy. Appellant was precluded from introducing evidence that the information (a list of detainees being held at Guantanamo Bay, Cuba) was not marked as classified; that he did not know or believe his actions to be illegal; and that his actions were in good faith and consistent with his duties and obligations a lawyer. Excluding this evidence violated his right to a fair trial and right to present a defense. Furthermore, the Military Judge failed to determine whether the "classified information in question was lawfully classified."
This is a sponsored ad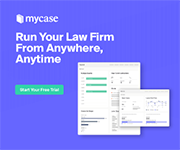 MyCase
Manage Your Law Firm All in One Place
Author(s)
Donald G. Rehkopf, Jr., Brenna, Brenna & Boyce, PLLC, Rochester, NY.