Brief filed: 11/14/2014
Documents
United States v. Davis
11th Circuit Court of Appeals; Case No. 12-12928-U
Prior Decision
Panel decision 754 F.3d 1205 (11th Cir. June 11, 2014), case below No. 10-20896-CR (S.D. Fla. 2012).
Argument(s)
For good reason, the Supreme Court has nearly always rejected the claim that the Fourth Amendment does not regulate advancement in surveillance technology, including location tracking. Obtaining the location data sent by the defendant's telephone without a warrant supported by probable cause was an unconstitutional seizure of the defendant's private information. In this case, the investigating officers could not have believed in good faith that the order requiring production of the defendant's location tracking records was constitutional.
This is a sponsored ad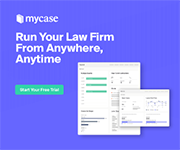 MyCase
Manage Your Law Firm All in One Place
Author(s)
Prof. Ricardo J. Bascuas, University of Miami School of Law, Miami, Florida.