Brief filed: 09/19/2011
Documents
United States v. Cotterman
9th Circuit Court of Appeals; Case No. 09-10139
Prior Decision
Panel decision reported at 637 F.3d 1068 (2011).
Argument(s)
Brief argues that the suspicionless, indefinite seizure of an individual's laptop at the border raises constitutional concerns, and the suspicionless forensic search was outside the scope of a permissible investigatory detention and is abhorrent to the Fourth Amendment.
This is a sponsored ad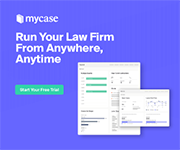 MyCase
Manage Your Law Firm All in One Place
Author(s)
David M. Porter, NACDL Amicus Curiae Committee, Sacramento, CA and Michael Price, Brennan Center for Justice, New York, NY.