Brief filed: 09/12/2016
Documents
United States v. Clay
11th Circuit Court of Appeals; Case No. 14-12373
Prior Decision
Panel Decision, 2016 WL 4254355 (Aug. 11, 2016), Appeal from the U.S. District Court for the Middle District of Florida, No. 8:11-cr-00115-JSM-MAP.
Argument(s)
The Court should grant appellant's petition for rehearing and rehearing en banc. The Supreme Court in Global-Tech expressly held that "deliberate indifference" is a less demanding and therefore inadequate formulation of "knowledge." "Deliberate indifference" is not "knowledge." Permitting knowledge to be satisfied by proof of "deliberate indifference" would eliminate an essential check on prosecutorial power, violate the separation of powers, and open the floodgates for further overcriminalization.
This is a sponsored ad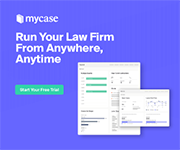 MyCase
Manage Your Law Firm All in One Place
Author(s)
Jonathan S. Jeffress and Adam Zurbriggen, Kaiser Dillon PLLC, Washington, DC; Shana O'Toole, NACDL, Washington, DC; William N. Shepherd, Holland & Knight LLP, West Palm Beach, FL.