Brief filed: 08/05/2010
Documents
United States v. Cioni
4th Circuit Court of Appeals; Case No. 09-4321
Argument(s)
When a person accesses another's stored email without authorization, that single act may not be the basis for both an underlying misdemeanor and a felony enhancement. Ordinarily, first offenses under the Computer Fraud and Abuse Act and the Stored Communications Act are misdemeanors, unless committed for, among other things, in furtherance of another crime. In this case, the defendant's CFAA offense, unauthorized access to stored email, was not committed "in furtherance of" an SCA violation, because both convictions were based on the same conduct. The government's attempt to count the same conduct as both an underlying misdemeanor and as the basis for a felony conviction violates the Double Jeopardy Clause.
This is a sponsored ad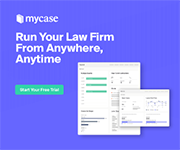 MyCase
Manage Your Law Firm All in One Place
Author(s)
Lee Tien, Jennifer Stisa Granick and Marcia Hofmann, Electronic Frontier Foundation, San Francisco, CA and Thomas Maher, North Carolina Office of Indigent Services, Durham, NC.