Brief filed: 09/25/2006
Documents
United States v. Carty
9th Circuit Court of Appeals; Case No. 05-10200
Argument(s)
Under the current federal sentencing guidelines scheme, as reformed by United States v. Booker, the "presumption of reasonableness" on review, adopted by some other circuits and advocated by the government, has no basis in the statutory language and is contrary to the constitutional principle that underlies Booker. Adoption of a judge-made presumption that a correctly-calculated sentence imposed within the guidelines range would resurrect pre-Booker guideline sentencing and would be contrary to the plain language of 18 U.S.C. § 3553(a).
This is a sponsored ad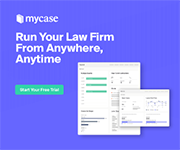 MyCase
Manage Your Law Firm All in One Place
Author(s)
Karen Landau, Oakland, CA, and Peter Goldberger, Ardmore, PA.