Brief filed: 10/18/2011
Documents
United States v. Behanna
United States Court of Appeals for the Armed Forces; Case No. 12-0030/AR
Argument(s)
Prosecutor's failure to disclose nontestifying prosecution expert's opinion that contradicted the prosecution's theory of the case and also corroborated the defense experts' opinion and the testimony of the defendant violated the Due Process Clause of the Fifth Amendment. Such conduct also is unethical and constitutes perpetration of a fraud upon the tribunal.
This is a sponsored ad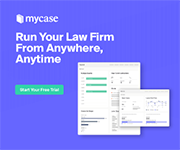 MyCase
Manage Your Law Firm All in One Place
Author(s)
Donald G. Rehkopf, Jr., Brenna, Brenna & Boyce PLLC, Rochester, NY.