Brief filed: 01/28/2014
Documents
United States v. 475 Martin Lane
9th Circuit Court of Appeals; Case No. 12-56922 & 13-5555 & 13-5556
Prior Decision
On appeal from the United States District Court for the Central District of California, Case No. 2:04-cv-02788-ABC-PLA.
Argument(s)
Congress enacted the CAFRA fee provision, over the government's objection, to ensure the availability of competent counsel for persons whose property the government seizes and seeks to forfeit. The Anti-Assignment Act does not apply to assignments of potential future CAFRA fee awards. The defense of a civil forfeiture case does not involve a claim against the government. Future, potential rights to recover statutory attorney fees are not claims against the government.
This is a sponsored ad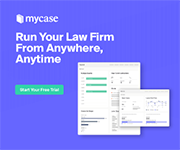 MyCase
Manage Your Law Firm All in One Place
Author(s)
John D. Cline, Law Office of John D. Cline, San Francisco, CA; Lara Kollios, Boersch Shapiro LLP, San Francisco, CA; David Porter, Sacramento, CA.