Brief filed: 05/07/2014
Documents
State v. Johnson
Supreme Court of Ohio; Case No. 2013-1973
Prior Decision
Case below 1 N.E.3d 491 (Ohio App. 12 Dist., Nov. 4, 2013).
Argument(s)
The Twelfth Appellate District was wrong to rely on dicta and focus on officer culpability in order to expand the narrow exceptions to the exclusionary rule. This court should apply the exclusionary rule when there is no equivocal binding precedent authorizing a particular search. Knotts and Karo were not unequivocal binding precedent at the time law enforcement placed a GPS tracking device on Johnson's car. A cost-benefit analysis tilts in favor of suppression in Johnson's case.
This is a sponsored ad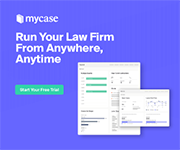 MyCase
Manage Your Law Firm All in One Place
Author(s)
Candace C. Crouse, Pinales Stachler Young Burrell & Crouse, Co., LPA, Cincinnati, OH.