Brief filed: 12/09/2009
Documents
Skilling v. United States
United States Supreme Court; Case No. 08-1394
Prior Decision
Case below, 554 F.3d 529 (5th Cir. 2009).
Argument(s)
The theft-of-honest-services statute¸18 U.S.C. §1346, is void for vagueness; also, the presumption of prejudice that arises from intense community hostility and pervasive adverse publicity cannot be rebutted through voir dire.
This is a sponsored ad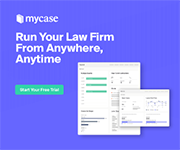 MyCase
Manage Your Law Firm All in One Place
Author(s)
John D. Cline, Jones Day, San Francisco, CA. Here is a link to NACDL's amicus brief in support of the Skilling petition for writ of certiorari.