Brief filed: 05/04/2012
Documents
Rubashkin v. United States
United States Supreme Court; Case No. 11-1203
Prior Decision
Decision below 655 F.3d 849 (8th Cir. 2011).
Argument(s)
Extensive ex parte pretrial contacts between the trial judge in the prosecutor in planning the defendant's arrest and prosecution, coupled with the judge's failure to disclose those contacts, raise fundamental substantive and procedural due process issues. The court of appeals' requirement that grounds for granting a new trial based on newly-discovered evidence of judicial misconduct would probably lead to an acquittal was erroneous and the decision below should be reversed.
This is a sponsored ad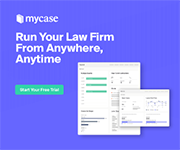 MyCase
Manage Your Law Firm All in One Place
Author(s)
Nathan M. Crystal, Crystal & Giannoni-Crystal, LLC, Charleston, SC.