Brief filed: 02/05/2014
Documents
Plumhoff v. Rickard
United States Supreme Court; Case No. 12-1117
Prior Decision
Decision below Estate of Allen v. City of West Memphis, 509 Fed. Appx. 388 (6th Cir. 2012) (not selected for publication in the Federal Reporter, No. 11-5266).
Argument(s)
If the Court of Appeals failed to determine whether petitioners' conduct violated Rickard's clearly established constitutional rights, this Court should remand the case to the Court of Appeals with instructions to do so. If the Court remands the qualified immunity issues, it should not reach the constitutional questions. A number of proffered justifications are inconsistent with clearly established law in 2004. A number of the justifications proffered by petitioners rest on disputed facts. The government does not advance a sound basis for concluding that the defendants are entitled to qualified immunity.
This is a sponsored ad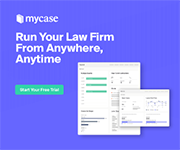 MyCase
Manage Your Law Firm All in One Place
Author(s)
Eric Schnapper, University of Washington School of Law, Seattle, WA; David Porter, Sacramento, CA.