Brief filed: 10/28/2011
Documents
People v. Caballero
Supreme Court of California; Case No. S190647
Argument(s)
Sentencing a juvenile to imprisonment – a term of years – with a parole eligibility date that falls past his natural life expectancy violates the Eighth Amendment's prohibition of cruel and unusual punishment.
This is a sponsored ad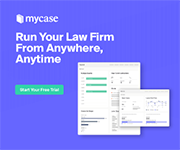 MyCase
Manage Your Law Firm All in One Place
Author(s)
Constance de la Vega, et al., Newman International Human Rights Law Clinic, U.C.S.F. School of Law; Maureen Pacheco, Center for Juvenile Law and Policy, Los Angeles; Jessica R. Feierman, Juvenile Law Center, Philadelphia; Elizabeth M. Calvin, Human Rights Watch, Los Angeles; and Paula Pearlman and Shawna Parks, Disability Rights Legal Center, Los Angeles.