Brief filed: 01/21/2014
Documents
Medina v. Arizona
United States Supreme Court; Case No. 13-735
Prior Decision
Decision below 232 Ariz. 391, 306 P. 3d 48 (Ariz. Aug. 22, 2013).
Argument(s)
Autopsy procedures are not standardized and incorporate evidence beyond that obtained from the body, including evidence provided by the police. Autopsy reports convey circumstantial evidence as authoritative and fail to reflect internal dissent. Medical examiners view themselves as advocates for the dead The nature of autopsy reports marks them as testimonial and hence subject to the strictures of the Confrontation Clause.
This is a sponsored ad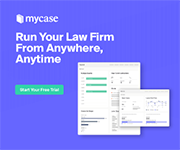 MyCase
Manage Your Law Firm All in One Place
Author(s)
Robert N. Hochman, Sidley Austin LLP, Chicago, IL; Jeffrey T. Green and Sean R. Dickson, Sidley Austin LLP, Washington, DC; David Porter, Sacramento, CA; Sarah O'Rourke Schrup, Northwestern University Supreme Court Practicum, Chicago, IL.