Brief filed: 08/11/2011
Documents
Maples v. Thomas
United States Supreme Court; Case No. 10-63
Argument(s)
Brief argues, inter alia, that Alabama's death penalty system is inadequate at every state in the process: Inexperienced, underpaid and ineffectual lawyers are appointed at trial and on direct appeal; racial disparities exist in the application of the death penalty; and politics encourages judges to override a jury's sentencing recommendation of life imprisonment and impose the death penalty.
This is a sponsored ad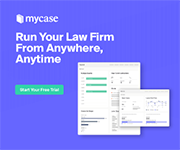 MyCase
Manage Your Law Firm All in One Place
Author(s)
Lisa S. Blatt, et al., Arnold & Porter LLP, Washington, DC. NACDL's brief in support of granting the writ, filed 8/11/10, is here.