Brief filed: 08/10/2010
Documents
Maples v. Allen
United States Supreme Court; Case No. 10-63
Argument(s)
The petitioner, a death row inmate, did not receive notice of an Alabama state court order denying his claims of federal constitutional error because the order was erroneously sent to an out of state law firm which returned it unopened. The state then waited until the time for appeal had elapsed before notifying the petitioner of the order, and the petitioner missed the deadline for his state court appeal. The U.S. Court of Appeals for the Eleventh Circuit held that the state's application of its procedural rule barring the petitioner's state appeal as untimely was constitutionally adequate and thus federal habeas review should be denied. Argument: Certiorarishould be granted because the petitioner was blameless for the default and the state's own conduct contributed to the default; this case should be considered in light of Martin v. Walker, No. 09-996, decided 02/23/11.
This is a sponsored ad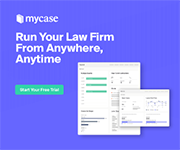 MyCase
Manage Your Law Firm All in One Place
Author(s)
Lisa S. Blatt, Anthony J. Franze and Michael Tye, Arnold & Porter, Washington, D.C.