Brief filed: 02/03/2014
Documents
Loughrin v. United States
United States Supreme Court; Case No. 13-316
Prior Decision
Decision below 710 F.3d 1111 (10th Cir. 2013).
Question Presented
As the Tenth Circuit acknowledged in its decision below, the circuits are openly divided over the elements required to convict a defendant of federal bank fraud. The question presented is: Whether the government must prove that the defendant intended to defraud a bank and expose it to risk of loss in every prosecution under 18 U.S.C. § 1344.
Argument(s)
The text of the bank fraud statute does not support the Tenth Circuit's holding. The Tenth Circuit's interpretation of section 1344 promotes the unwarranted expansion of federal criminal law. The number of federal crimes has increased dramatically in the past few decades. New federal crimes cover local conduct that has historically been prosecuted by the states. Some prosecutors and courts have further expanded federal criminal law in the absence of clear congressional intent. The over-federalization of criminal law has numerous adverse consequences. Increasing the number of federal crimes overwhelms the limited resources of federal courts. Overlapping state and federal jurisdiction leads to competition and inefficiencies in the administration of criminal justice. Federalizing crimes already prosecuted by the states does little to alleviate crime and undermines the vital role of the states in prosecuting crime. Over-federalization leads to the disparate treatment of similarly situated defendants. The unjustified severity of petition's sentence illustrates the dangers of over-federalization.
This is a sponsored ad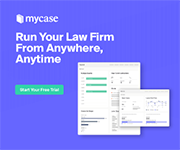 MyCase
Manage Your Law Firm All in One Place
Author(s)
Daniel B. Levin and Victoria A. Degtyareva, Munger, Tolles & Olson LLP, Los Angeles, CA; Barbara E. Bergman, Albuquerque.