Brief filed: 06/19/2006
Documents
Lopez v. Gonzales
United States Supreme Court; Case No. 05-547 & 05-7664 (consolidated with Toledo-Flores v. United States)
Argument(s)
Amici argue that under the statutory terms of the Immigration and Nationality Act, 8 U.S.C. §1101(a)(43)(B), simple drug possession-type offenses are not "drug trafficking" offenses and therefore not "aggravated felonies" for immigration purposes triggering automatic deportation.
This is a sponsored ad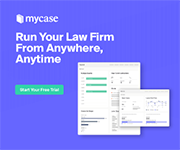 MyCase
Manage Your Law Firm All in One Place
Author(s)
Christopher J. Meade, Wilmer Cutler Pickering Hale and Dorr LLP, et al.