Brief filed: 02/02/2010
Documents
Hurrell-Harring v. New York
New York Court of Appeals;
Argument(s)
Jacob Burns Center for Ethics in the Practice of Law at Benjamin N. Cardozo School of Law, Criminal Justice Center at Pace University School of Law, Center on Latino and Latina Rights and Equality at CUNY School of Law, and 40 New York law professors from all 15 law schools in New York State.
The decision of the Appellate Division, Third Department should be reversed. The right to effective assistance of counsel under the Sixth Amendment, and the New York State constitutional analogue (Art. I, Sec. 6) is broader than the right to assistance at trial and requires more than the mere appointment of counsel. The Strickland post-conviction remedial standard is the wrong standard in a class action seeking prospective relief to halt and prevent system-wide deficiencies in how New York meets its constitutional obligation to provide indigent defendants effective assistance of counsel. The right to effective assistance of counsel is cognizable prospectively.
This is a sponsored ad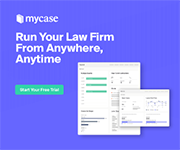 MyCase
Manage Your Law Firm All in One Place
Author(s)
Susan J. Walsh, Moskowitz, Book & Walsh, LLP, New York, NY; Norman L. Reimer and Ivan J. Dominguez, NACDL, Washington, DC.