Brief filed: 07/29/2019
Documents
Holguin-Hernandez v. United States
United States Supreme Court; Case No. 18-7739
Prior Decision
Decision below 746 Fed.Appx. 403 (5th Cir. Dec. 27, 2018)
Argument(s)
Congress abandoned the requirement of "excepting" to adverse trial court rulings because it serves no purpose in the modern era other than needlessly frustrating meaningful appellate review. Experience in the Fifth Circuit confirms that its post-sentence objection rule suffers from the same flaws as the discarded "exceptions" requirement. The Fifth Circuit's rule does not enhance judicial decisionmaking. The Fifth Circuit's rule thrwarts meaningful appellate review.
This is a sponsored ad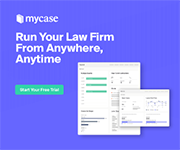 MyCase
Manage Your Law Firm All in One Place
Author(s)
Chanaky A. Sethi, Wilkinson Walsh + Eskovitz LLP, New York, NY; Rakesh N. Kilaru, Hayter Whitman, and Sarah Neuman, Wilkinson Walsh + Eskovitz LLP, Washington, DC; Barbara E. Bergman, NACDL, Tucson, AZ; Daniel L. Kaplan, National Association of Federal Defenders, Phoenix, AZ.