Brief filed: 09/06/2012
Documents
Henderson v. United States
United States Supreme Court; Case No. 11-9307
Prior Decision
Decision below at 646 F.3d 223 (5th Cir. 2011).
Argument(s)
Federal Rule of Criminal Procedure 52(b), which provides that "[a] plain error that affects substantial rights may be considered even though it was not brought to the court's attention," permits plainness to be measured at the time of appeal when the law was settled at the time of trial. Johnson v. United States, 520 U.S. 461 (1997). Nothing in the text of the rule, nor does any policy justify, varying from the Johnson "time of appeal" rule when the law was unsettled at the time of the trial (a question that was left open in Johnson). The "time of appeal" rule serves Rule 52(b)'s policy of allowing obvious injustices to be corrected on appeal; serves the goal of treating similarly situated defendants equally; and avoids wasteful appellate litigation over whether particular issues were "settled" or "unsettled" at the time of trial.
This is a sponsored ad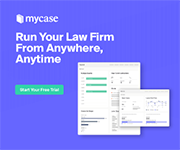 MyCase
Manage Your Law Firm All in One Place
Author(s)
John D. Cline, San Francisco, CA, and Barbara E. Bergman, Albuquerque, NM.