Brief filed: 12/18/2013
Documents
Heien v. North Carolina
United States Supreme Court; Case No. 13-604
Prior Decision
Decision below 366 N.C. 271, 737 S.E.2d 351 (N.C. 2012).
Argument(s)
Certiorari is warranted here based upon the entrenched, irreconcilable division among the federal courts of appeals and state courts of last resort on the question of whether a law enforcement officer's reasonable mistake of law can provide the individualized suspicion that the Fourth Amendment requires to justify an investigatory stop. The North Carolina Supreme Court's rule is flatly inconsistent with the principles underlying this Court's Fourth Amendment jurisprudence. It has always been the province of the courts, not law enforcement, to determine and apply the law governing an investigatory stop. There is no basis under the Fourth Amendment for officers to conduct seizures based on nothing more than suspicion of conduct that violates no law. Second, the North Carolina Supreme Court's rule, if left undisturbed, will have substantial negative effects, including condoning a broad swath of searches unrelated to suspicion of any violation of any actual law, and reducing or removing important incentives for police officers to understand thoroughly the laws they are charged with enforcing.
This is a sponsored ad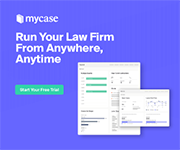 MyCase
Manage Your Law Firm All in One Place
Author(s)
Noah A. Levine, Adam P. Romero, Thaila K. Sundaresan, Wilmer Cutler Pickering Hale and Dorr LLP, New York, NY; Jeffrey T. Green, Washington, DC.