Brief filed: 01/03/2011
Documents
Greene v. Fisher
United States Supreme Court; Case No. 10-637
Prior Decision
Decision below 606 F.3d 85 (3rd Cir. 2010).
Argument(s)
The court of appeals held that a habeas petitioner may only obtain relief on the basis of a "new rule" if the Supreme Court has announced it by the date of a petitioner's last state court decision on the merits; this interpretation of "clearly established federal law" would create a class of petitioners theoretically entitled retroactive application of new rules but unable to obtain habeas relief.
This is a sponsored ad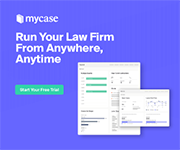 MyCase
Manage Your Law Firm All in One Place
Author(s)
Jeffrey T. Green, Sidley Austin LLP, Washington, D.C. and Sarah O'Rourke Schrup, Northwester Univ. Supreme Court Practicum, Chicago, Ill.