Brief filed: 07/26/2007
Documents
Gall v. United States & Kimbrough v.United States
United States Supreme Court; Case No. 06-7949 etc.
Argument(s)
In support of (1) It is not consistent with United States v. Booker, 543 U.S. 220 (2005), and Rita v. United States, 551 U.S. __ (2007), for an appellate court to require that a sentence which lies outside the Guidelines range be justified by "extraordinary circumstances," and (2) Sentencing judges must consider whether the Guideline ranges applicable to a given category of offenses adequately represent a sound balancing of all the Section 3553 factors pertinent to selecting the sentence for a particular case or group of cases within that category.
This is a sponsored ad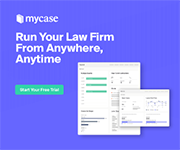 MyCase
Manage Your Law Firm All in One Place
Author(s)
Miguel A. Estrada and David Debold, Gibson, Dunn & Crutcher LLP, Washington, DC.