Brief filed: 08/07/2013
Documents
Fernandez v. California
United States Supreme Court; Case No. 12-7822
Prior Decision
Decision below 208 Cal.App.4th 100, 145 Cal.Rptr.3d 51 (App. 2d Dist. 2012).
Question Presented
Once a co-tenant has expressly told police officers that they may not enter his home, does the Fourth Amendment allow the officers to obtain valid consent to do so by removing the objecting tenant from the scene against his will and then seeking permission from the other tenant shortly thereafter?
Argument(s)
Shared social understandings reflected in property law demand that officers respect an individual's pending assertion of his right to exclude outsiders from his home. Respect for the sanctity of the home and self-determination bar warrantless entry following the involuntary removal of an objecting resident. Property law reflects the deeply ingrained social expectation that an outsider cannot enter a home over a resident's clear objection by obtaining another's consent. There is no legitimate law enforcement need to circumvent Randolph by arresting an objecting occupant on his doorstep and seeking consent from other occupants. No legitimate law enforcement need supports reliance on disputed consent to search an objecting individual's home. The warrant requirement imposes no unreasonable burden. The balance of competing interests strongly favors adhering to the warrant requirement.
This is a sponsored ad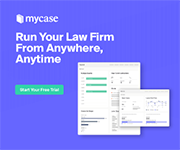 MyCase
Manage Your Law Firm All in One Place
Author(s)
Jeffrey A. Lamken and Lucas M. Walker, MoloLamken LLP, Washington, DC; David P. Jang and Justin M. Ellis, MoloLamken LLP, New York, NY; David M. Porter, Sacramento, CA.