Brief filed: 02/13/2017
Documents
Farha v. United States
United States Supreme Court; Case No. 16-888
Prior Decision
Decision below, United States v. Clay, 832 F.3d 1259 (11th Cir. Aug. 11, 2016).
Argument(s)
The court of appeals' decision warrants this Court's review for four reasons. First, by substituting "deliberate indifference" for the statutory element of knowledge, the decision contravenes decades of this Court's mens rea jurisprudence, beginning with Morissette v. United States, 342 U.S. 246 (1952). Second, the decision conflicts squarely with Global-Tech Appliances, Inc. v. SEB S.A., 563 U.S. 754 (2011), which expressly rejected deliberate indifference as a substitute for knowledge. Third, downgrading knowledge to deliberate indifference would confer even greater discretion on federal prosecutors—who already hold enormous power—and violate the separation of powers. Fourth, the court of appeals' decision has potentially far-reaching consequences, given the broad array of federal criminal statutes that require proof of the defendant's knowledge.
Coronavirus Resources
NACDL to Focus on Service and Support for Members, Clients, and Community Throughout Virus Emergency
Learn More
This is a sponsored ad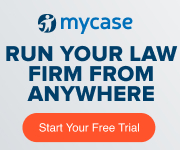 MyCase
Manage Your Law Firm All in One Place
Author(s)
John D. Cline, Law Office of John D. Cline, San Francisco, CA; Jeffrey T. Green, NACDL, Washington, DC.