Brief filed: 06/20/2012
Documents
Elashi v. United States
United States Supreme Court; Case No. 11-1390
Prior Decision
Case below sub nom.United States v. El-Mezain, 664 F.3d 467 (5th Cir. 2011).
Argument(s)
At trial, the court held the Confrontation Clause did not require that the true identities of two government witnesses, a legal advisor for the Israeli Security Agency and an employee of the Israeli Defense Forces be revealed to the defense, and the Fifth Circuit affirmed. Petitioners argue that the writ should be granted because (1) the courts of appeals have split as to whether the Confrontation Clause precludes anonymous testimony; (2) the rule adopted by the Fifth Circuit is inconsistent with the Supreme Court's prior decisions, particularly Smith v. Illinois (1968); (3) this case presents an excellent set of facts on which to examine the issue; and (4) the issue is likely to recur. The right to know one's accusers lies at the heart of both the history and practice of the right to confrontation. See Crawford v. Washington (2004). For these reasons, the issue of whether the government may withhold the identity of key witnesses it chooses to present at trial, including experts, should not await another case.
This is a sponsored ad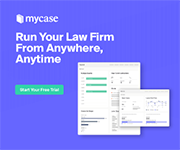 MyCase
Manage Your Law Firm All in One Place
Author(s)
Jean-Jacques Cabou, Perkins Coie LLP, Phoenix, AZ and Nathan Christensen, Perkins Coie LLP, Portland, OR.