Brief filed: 04/17/2012
Documents
Dorsey v. United States and Hill v. United States
United States Supreme Court; Case No. 11-5683 & 11-5721 (consolidated cases)
Prior Decision
Decision below 635 F.3d 336 (7th Cir. 2011).
Argument(s)
It was error for the sentencing courts in these cases to not sentence the defendants pursuant to the Fair Sentencing Act of 2010, where the defendants were sentenced after the effective date of the FSA. The General Savings Statute, 1 U.S.C. §109, does not prevent the application of the Fair Sentencing Act to pending proceedings, because the application of an ameliorated penalty does not come within the technical abatement rule. Technical abatement occurs because at common law, abatement by repeal included a statute's repeal and reenactment with different penalties, and is the complete deprivation of the power to prosecute— the scenario Sec. 109 was written to prevent. Application of the FSA's penalties to ongoing prosecutions does not create a technical abatement at common law; therefore the General Savings provision of Sec. 109 does not apply.
This is a sponsored ad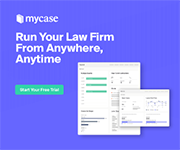 MyCase
Manage Your Law Firm All in One Place
Author(s)
Peter Goldberger, Ardmore, PA, Jeffrey T. Greene and Clayton G. Northouse, Sidley Austin LLP, Washington, DC, Sarah O'Rourke Schrup, Northwestern Univ. Supreme Court Practicum, Chicago, IL, and S. David Mitchell, Univ. of Missouri School of Law, Columbia, MO.