Brief filed: 04/23/2014
Documents
Deemer v. Beard
United States Supreme Court; Case No. 13-1153
Prior Decision
Decision below --- Fed. Appx. ---, 2014 WL 764862 (3rd Cir. Feb 27, 2014).
Argument(s)
The applicability of Heck's favorable-termination requirement to litigants for whom habeas relief is unavailable is an issue of wide-reaching importance. The minority interpretation of Heck is deeply misguided and should be corrected by this Court.
This is a sponsored ad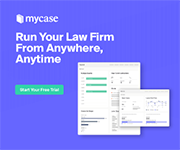 MyCase
Manage Your Law Firm All in One Place
Author(s)
Igor V. Timofeyev, Mary-Elizabeth M. Hadley, and Kathleen K. Sheridan, Paul Hastings LLP, Washington, DC; Jeffrey T. Green, Washington, DC.