Brief filed: 12/10/2009
Documents
Carr v. United States
United States Supreme Court; Case No. 08-1301
Prior Decision
Decision below 551 F.3d 578 (7th Cir. 2008).
Argument(s)
The federal Sex Offender Registration and Notification Act (SORNA) imposes criminal penalties of up to ten years imprisonment on anyone who "is required to register … travels in interstate or foreign commerce … and knowingly fails to register or update [sex offender] registration." In 2007, a federal regulation made the registration requirements retroactive. The defendant was released from prison in Alabama in 2004 and registered as a sex offender; a few months later he moved to Indiana, but failed to register as a sex offender in that state. The brief argues that the retroactive application of SORNA's criminal provisions raises constitutional concerns under the Ex Post Facto Clause and the Commerce Clause of the U.S. Constitution and that construing SORNA to avoid those concerns would not undermine the law's objective of reducing recidivism of registered sex offenders.
This is a sponsored ad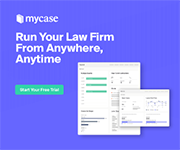 MyCase
Manage Your Law Firm All in One Place
Author(s)
Jonathan L. Marcus, et al., Covington & Burling, Washington, DC.