Documents
Campbell v. North Dakota
United States Supreme Court; Case No. 06-664
Prior Decision
Lower court opinion: 719 N.W.2d 374 (N.D. 2006).
Question Presented
Whether the prosecution can prove the forensic part of its case by affidavit -- by introducing crime lab reports without putting the author on the stand -- so long as the defense is given the opportunity to call the lab analyst to the stand as a defense witness. Requiring the defense to bear the burden of presenting evidence regarding a central component of the prosecution's case, evidence that is created by a paid agent of the government for trial, is antithetical to our adversarial system of criminal justice.
Argument(s)
This is a sponsored ad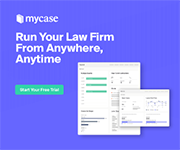 MyCase
Manage Your Law Firm All in One Place
Author(s)
Timothy O'Toole, et al., D.C. Public Defender Service, Washington, D.C.