Brief filed: 11/26/2012
Documents
Boyer v. Louisiana
United States Supreme Court; Case No. 11-9953
Prior Decision
Decision below 56 So.3d 1119 (La. Ct. App. 2011).
Question Presented
Whether a state's failure to fund counsel for an indigent defendant for five years, particularly where failure was the direct result of the prosecution's choice to seek the death penalty, should be weighed against the state for speedy trial purposes?
Argument(s)
"We show below that the lack of funding that caused Petitioner's prosecution to be delayed for five years did indeed reflect a systemic breakdown in the public defender system – in Louisiana in general and in Calcasieu Parish in particular. That breakdown was the direct and foreseeable result of deliberate decisions made and actions taken over a period of years by state and local officials. Hence those five years not only could but should be charged to the state under Barker and Brillon. A contrary ruling would encourage states to disregard indigent defendants' Sixth Amendment rights, including their right to a speedy trial." (Br. at 3.).
This is a sponsored ad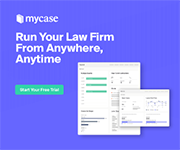 MyCase
Manage Your Law Firm All in One Place