Brief filed: 08/07/2008
Documents
Bell v. Kelly
United States Supreme Court; Case No. 07-1223
Prior Decision
Case below (unreported) 2008 WL 59946 (4th Cir. 2008).
Question Presented
Did the Fourth Circuit err when, in conflict with decisions of the Ninth and Tenth Circuits, it applied the deferential standard of 28 U.S.C. § 2254(d), which is reserved for claims "adjudicated on the merits" in state court, to evaluate a claim predicated on evidence of prejudice the state court refused to consider and that was properly received for the first time in a federal evidentiary hearing?
Argument(s)
The absences of a "full and fair" state court review of petitioner's ineffective assistance of counsel claim renders the Fourth Circuit's application of §2254(d)(1) a violation of due process.
This is a sponsored ad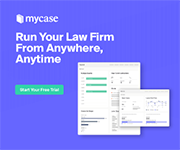 MyCase
Manage Your Law Firm All in One Place
Author(s)
Andrea Lyon, DePaul University College of Law, Chicago, IL, and Justin F. Marceau, University of Denver Strum College of Law, Denver, CO.