Brief filed: 01/19/2012
Documents
Bailey v. United States
2nd Circuit Court of Appeals; Case No. 11-770; 652 F.3d 297
Question Presented
Whether, pursuant to Michigan v. Summers, police officers may detain an individual incident to the execution of a search warrant when the individual has left the immediate vicinity of the premises before the warrant is executed.
Argument(s)
Brief argues that the broad, categorical authorization of police conduct approved in Summers is far afield of the typical Fourth Amendment reasonableness analysis exemplified in Terry v. Ohio, and that the Court should grant certiorari to clarify and confirm limits on the Summers rule.
This is a sponsored ad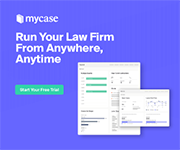 MyCase
Manage Your Law Firm All in One Place
Author(s)
Anna-Rose Mathieson, O'Melveny & Myers, San Francisco, CA, and Jonathan Hacker, O'Melveny & Myers, Washington, DC.