Brief filed: 11/02/2008
Documents
Arizona v. Johnson
United States Supreme Court; Case No. 07-1122
Prior Decision
Decision below 170 P.3d 667 (Ariz. App. 2007).
Argument(s)
Under Terry v. Ohio, 392 U.S. 1 (1968), an officer may seize a person for a weapons frisk if the officer reasonably concludes that "criminal activity may be afoot and that the person[] . . . may be armed and presently dangerous"; petitioner and amicus United States seek to replace Terry's "criminal activity" requirement with a meaningless limitation that the officer has a "lawful right" to be present, a position that cannot be squared with Terry or the Fourth Amendment.
This is a sponsored ad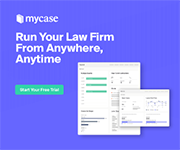 MyCase
Manage Your Law Firm All in One Place
Author(s)
Meir Feder and Donald B. Ayer, Jones Day, New York, NY.