Brief filed: 11/21/2012
Documents
Alleyne v. United States
United States Supreme Court; Case No. 11-9335
Prior Decision
Decision below 457 Fed.Appx. 348 (4th Cir. 2011).
Question Presented
Whether this Court's decision in Harris v. United States, 536 U.S. 545 (2002) should be overruled?
Argument(s)
"Harris held that the Apprendi rule did not apply to the fact of brandishing in § 924 (c)(1)(A). One reason Harris was wrongly decided is that Apprendi applies to facts that dictate mandatory-minimum sentences. Another reason Harris was wrongly decided is that § 924 (c)(1)(A) establishes fixed-term sentences –contrary to the Harris Court's unexamined assumption that it creates sentencing ranges—and thus a finding of 'brandishing' is subject to the Apprendi rule because it raises the statutory maximum from five to seven years." (Br. at 23) (citations omitted).
This is a sponsored ad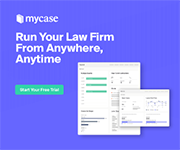 MyCase
Manage Your Law Firm All in One Place
Author(s)
John B. Owens, et al., Munger Tolles & Olson LLP, Los Angeles, CA; Jonathan D. Hacker, O'Melveny & Myers, Washington, DC; Sarah Gannett, National Association of Federal Defenders, Philadelphia, PA.