Brief filed: 09/15/2008
Documents
Abuelhawa v. United States
United States Supreme Court; Case No. 08-192
Prior Decision
Case below 523 F.3d 415 (4th Cir. 2008)
Question Presented
Whether a buyer's use of a telephone (cell phone) to purchase drugs for personal use "facilitates" the commission of a drug "felony," 21 U.S.C. § 843(b), on the theory that the crime facilitated by the buyer is not his purchase of drugs for personal use, a misdemeanor, but is the seller's distribution of the drugs to the buyer (a felony).
Argument(s)
Coronavirus Resources
NACDL to Focus on Service and Support for Members, Clients, and Community Throughout Virus Emergency
Learn More
This is a sponsored ad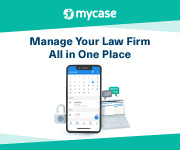 MyCase
Manage Your Law Firm All in One Place
Author(s)
Jeffrey A. Lamken, E. Barrett Atwood and Heather M. Souder, Baker Botts LLP, Washington, DC.