Brief filed: 11/27/2006
Documents
Abdul-Kabir v. Quarterman
United States Supreme Court; Case No. 05-11284 & 05-11287
Argument(s)
Evidence of an adverse childhood or adolescence – including evidence of child abuse, neglect, domestic violence and mental illness – is relevant evidence during the penalty phase of a capital case. The link between the harm cause by childhood trauma and subsequent antisocial or criminal behavior is reflected in state and federal laws, and jurors must be allowed to consider the relevance of the defendant's victimization as a youth.
This is a sponsored ad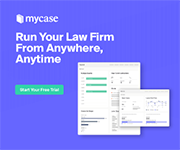 MyCase
Manage Your Law Firm All in One Place
Author(s)
Jeffrey J. Pokorak, et al., Suffolk Univ. Law School, Boston, MA.